Frequently Asked Questions
Can I cancel or amend my order?

Should you wish to cancel or amend your order, please contact us at enquiries@terraceoriginals.com or through our contact form and we will be able to cancel or amend your order provided it is not yet dispatched. If you have already received your item or if it is in transit to you, you will need to return the item to us for exchange or refund. Our returns policy is available here
Has my order been successful?
We send out an order confirmation email for every order purchased. If you have purchased an item but have not received a confirmation please wait for 10 minutes to ensure the email confirmation has had time to reach you. If this is not in your inbox, please check your spam folder in case it has gone in there. If there is still no sign of the confirmation, please contact enquiries@terraceoriginals.com or message us through our contact form and we will be able to advise whether your payment has been successful or if there were any problems such as payment card issues, probable typos on your personal email address etc.
Will an item be re-stocked?
We cannot guarantee any product will be restocked, but if an item you're wanting to purchase is out of stock please get in touch and we will advise if this item will be discontinued or whether we are likely to restock this in future and an estimate of when this may be
I've forgotten my password
If you have forgotten you password, click on the "Sign in" link on the site and underneath the sign in boxes there is a "Forgotten Password" link. Enter your email address, click "Continue" and you will then receive a link to change your password
How do I change my password?
To update your password, login to the Terraces website, click on the "My Dashboard" link, click "Change Password" and you will be prompted to enter your current password and the new one to update the details
I want to change my email address
To update your email address, login to the Terraces website, click on the "My Dashboard" link, click "Change Email" and then input your new email address. You will be prompted to enter your password again
I want to update my details on the website
To update personal details including name, billing address, delivery address and contact number, login to the Terraces website, click on the "My Dashboard" link in the top right corner and update as required
How do I opt out of newsletters?
To opt out of newsletters, login to the Terraces website, click on the "My Dashboard" link, click "Edit" next to "Newsletters", check the "Unsubscribe" box and then "Save" and you will be opted out of all further non-essential communication
Are my details secure?
Terrace Originals is a PCI DSS (Payment Card Industry Data Security Standard) compliant website and we ensure all your information sent in transit between your computer to our server is authenticated, encrypted and that data integrity is intact. We do not store or collect any debit/credit card data on our servers.
For more information, please refer to our privacy policy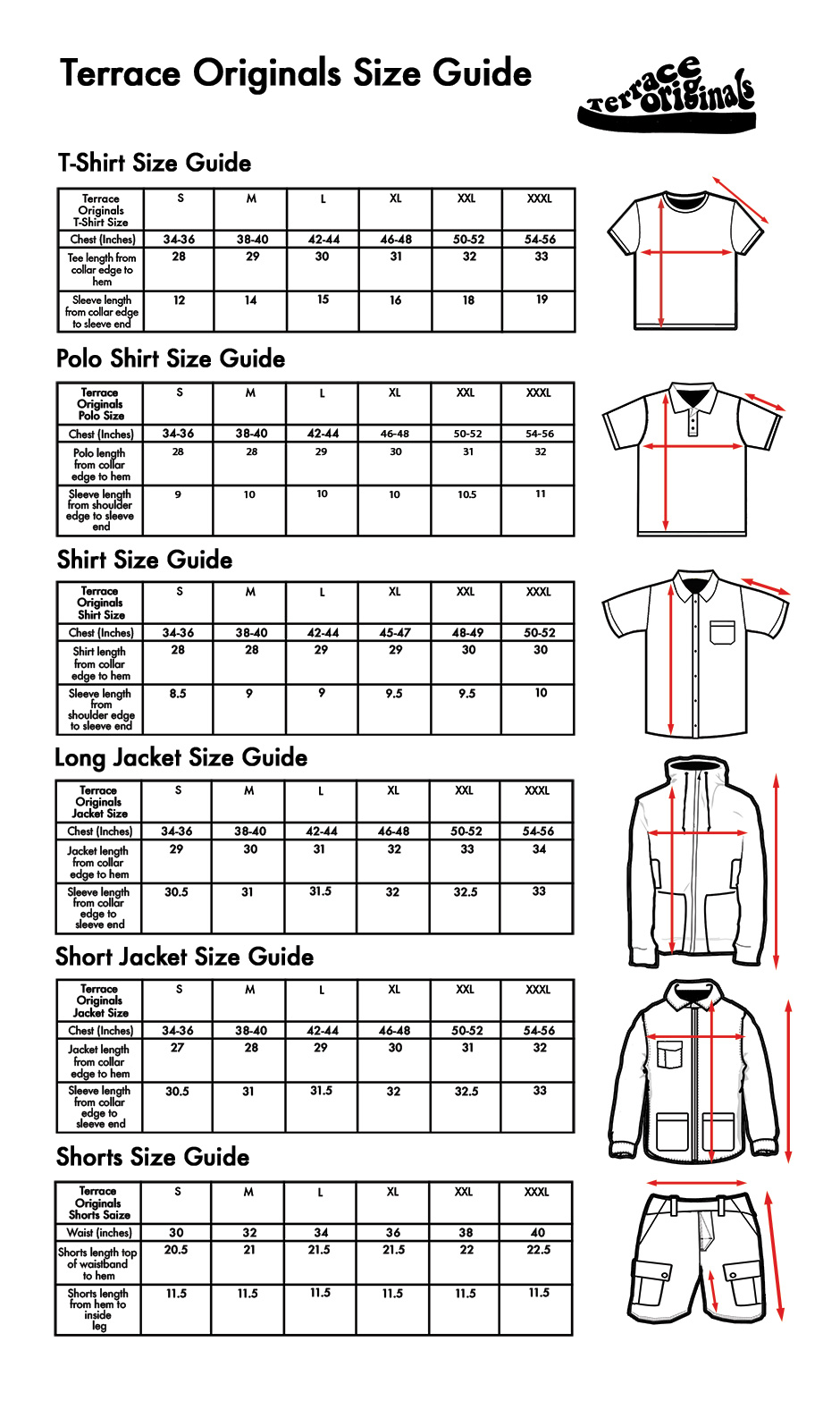 How long will it take to receive my delivery and how much will it cost?

We offer free recorded postage on all UK orders. The majority arrive the following working day after dispatch notification or at most within 2 working days. International orders generally take between 5-7 working days. For further information on timescales and costs please refer to our Delivery Policy
I need to change the delivery address on my order
If after completing your order you need to update the delivery address, please email enquiries@terraceoriginals.com as soon as possible and we will update the address provided your order has not already been dispatched
I have not received my order after the delivery estimate on the dispatch email
If you have not received your order after the estimated delivery date, please click on the link in the dispatch email to see if there is an update on the whereabouts of the order. The courier should have left a note if they have attempted delivery while you were out.
It is very rare for an item to get lost in the post. In most cases an item which has not reached you is either late/delayed or will be held for 18 calendar days before being returned to us. Please therefore give us 21 calendar days following delivery estimate for final confirmation that the item has been lost in the post. At this point we will either resend the package returned to us, or send out a new item to replace the one lost by the courier. In both cases please reconfirm your delivery address
How do I return an item?

To return an item to us please complete the enclosed dispatch and returns note that came with your order and return this to us along with the item(s) you wish to return. For further information, please consult our Returns Policy